Build your career
with the André Roy
Drilling Inc. team

André Roy Drilling is constantly on the lookout for candidates like you: resourceful, manual and willing to dedicate themselves to contribute to the company's success and customer satisfaction. Join a team that truly cares about the well-being of its staff and the satisfaction of its clientele.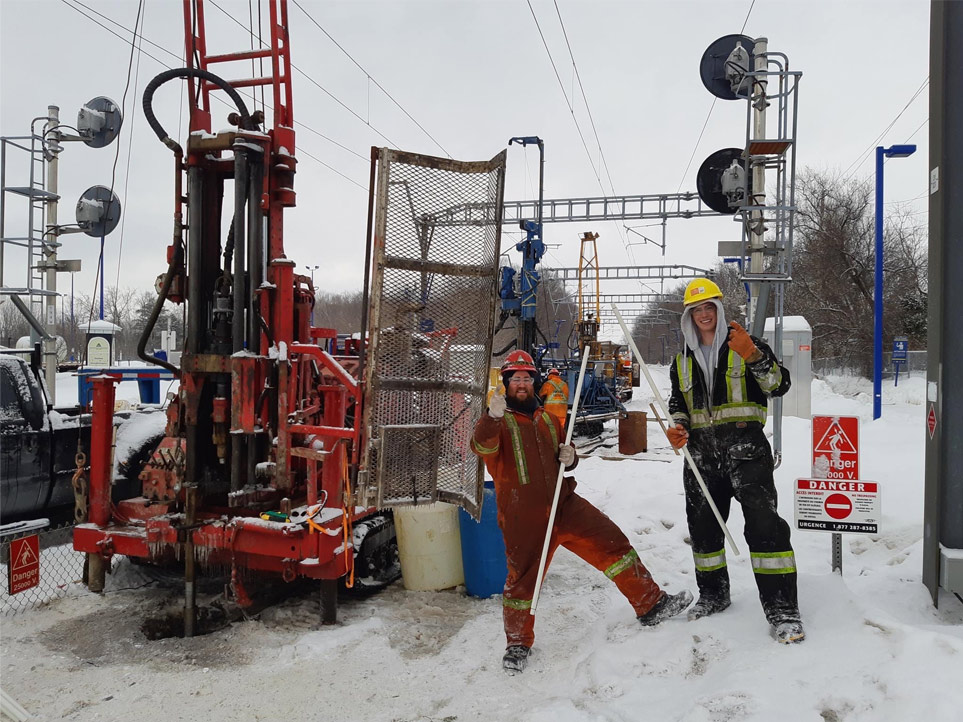 Do you seek a stimulating job within a professional,
dynamic team? Do you like challenges?
You are exactly the type of candidate we are looking for at André Roy Drilling:

• If you can't stand routine work;
• If you get up every day to take on new challenges;
• If you are looking for a job with an established company and a dynamic team;
• If you place great importance into respecting the environment.

Call us now and let yourself blossom in the career you are looking for at André Roy Drilling.
Our values
The health and safety of workers in the drilling industry is subject to strict regulations. At André Roy Drilling, we make sure to thoroughly respect all standards and regulations in order to minimize, if not completely eliminate the risk of injury to our personnel.

In part, it is for this reason that more and more clients entrust André Roy Drilling with securing a work environment in which their staff will operate. We are well aware of all the obligations that are involved with the use of personal protective equipment (PPE) and we offer services personalized to each client's reality in order to ensure that workplaces remain absolutely safe and secure.

André Roy Drilling is committed to the continued respect of workers' rights, as well as its obligations as a responsible employer. If you would like to know more about government standards for health and safety in the workplace, visit the website of the Commission des normes, de l'énergie, de la santé et de la sécurité du travail du Québec (CNESST) at: www.cnesst.gouv.qc.ca
You are exactly the type of candidate we are looking for !